---
Love is All You Need - Round 2 SCORES ARE POSTED - kitkat - 02-23-2017








Deadline: 1st of March 23.59 UTC/GMT




Each round in this contest will be all about an aspect of love with a picture to inspire your design. The second round will be about "storge" or familial love. What is familiar/familial love?

Familial

 Love  comes from the Greek word of natural affections. It covers the loves of parents toward offspring, between family members or between pets and owners.



The picture:





The task
Choose a room or outdoor area to design.

Decorate your room in a way that conveys storgic/familial love.

Think about the inspiration picture and where it leads you.


Maximum room size:

 40 squares


Deadline: 1st of March, 23:49 UTC/GMT Time



Reminder:

  This contest is all about the designated areas within your 40 square limit. You can do anything you'd like with space outside of that area, but it should not be a main focus of any of the submitted pictures. That said, the background of your pictures should not be empty as it could detract from your decorating.


---
RE: Love is All You Need - Round 2 - Ivyrose - 02-25-2017

Oh, it looks like I'm first again. I struggled with this and in the end decided on a bedroom that parents share with their new baby.


---
RE: Love is All You Need - Round 2 - viikiita - 02-26-2017



Its a girl! I decided to make a toddler room since their baby grew up.

Sims 4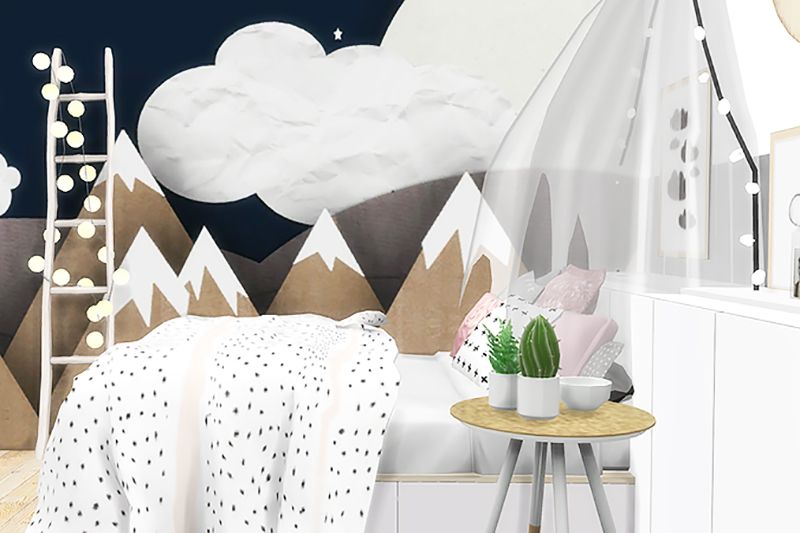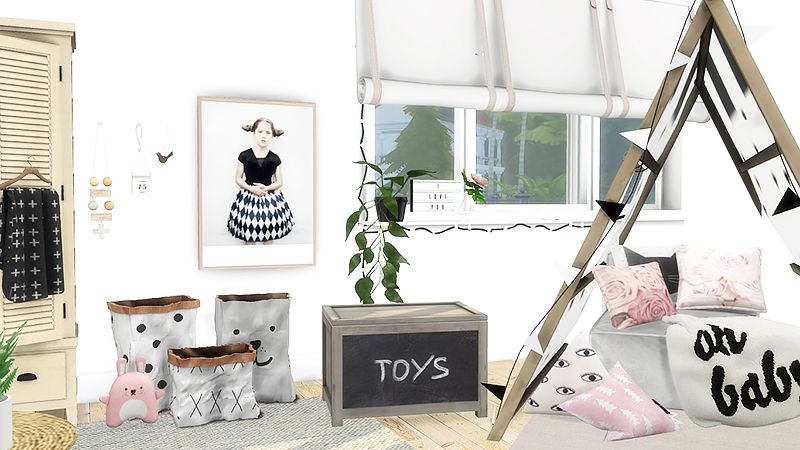 ---
RE: Love is All You Need - Round 2 - riekus13 - 02-27-2017



Nursery...Sims2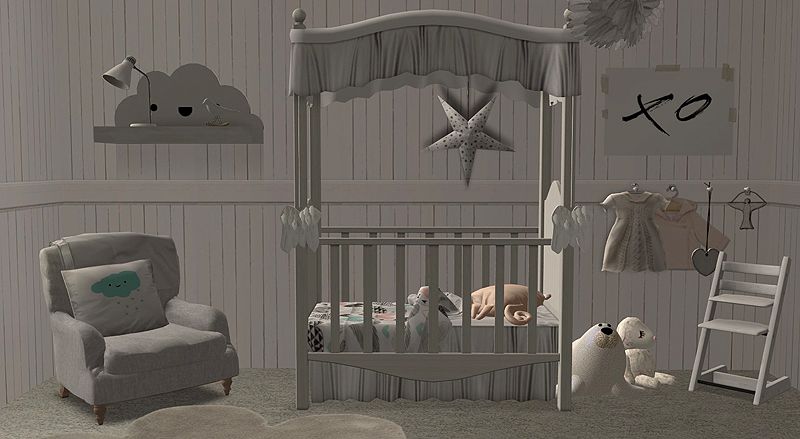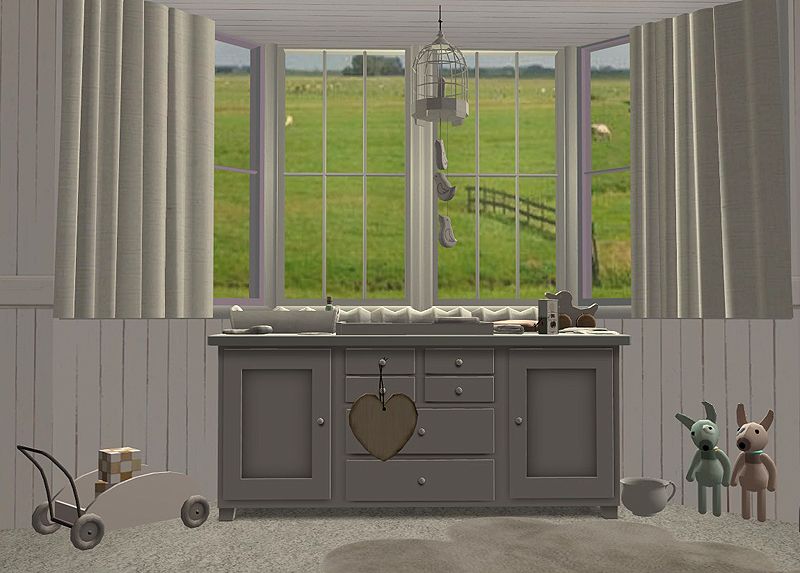 ---
RE: Love is All You Need - Round 2 - SweetCaffeine - 03-01-2017

For this round, I decided to do a family room, full of toys, pillows, coziness and love. I wanted to show a place where a family would spend most of their time in it. Where mommy could play with her little baby while she watches a TV show and the older child could play with their toys.

It's sims 4, please tell me your feedback.  


The song for this room:




Upper view.


---
RE: Love is All You Need - Round 2 - gooseberry - 03-01-2017

Because I enjoy it so much to sit together with the whole family eating and talking and laughing and sharing feelings and experiences I decided to decorate a table for a dinner in the family garden. Sims 4


---
RE: Love is All You Need - Round 2 - kitkat - 03-03-2017

Thank you for your lovely entries! Scores will be posted ASAP. Round 3 will be the final, and we look forward to seeing your creative interpretations of the theme :D


---
RE: Love is All You Need - Round 2 - kitkat - 03-08-2017

Thank you for your amazing entries! It's always difficult to assign scores when it's obvious how much thought and planning goes into your designs. But here goes...



Our judges' favorite photos were:

kitkat



macthekat:



nuclearwaffles:


AND the Overall Scores:

Viikiita.........................104
SweetCaffeine..............100
Gooseberry....................91
____________________

Ivyrose..........................86
Riekus13.......................80


This means that Viikiita, SweetCaffeine and Gooseberry are on to the 3rd round. Ivyrose and Riekus13, you are invited to share your Round 3 designs in the Just for Fun thread.

Thank you to all our participants, and good luck to Round 3 competitors! Remember, scores are not cumulative, so it's anyone's round to win 
---
RE: Love is All You Need - Round 2 SCORES ARE POSTED - Ivyrose - 03-08-2017

Well done Viiikita, sweet caffeine and gooseberry


---