Making your home your workplace takes a bit of effort! Your sim has just registered at City Hall, and is now their own boss! He/she has decided to open his/her own business, but will be operating from their home!
Task
:
Recreate the dimensions given to make a workplace that can be utilized by the specific careers below.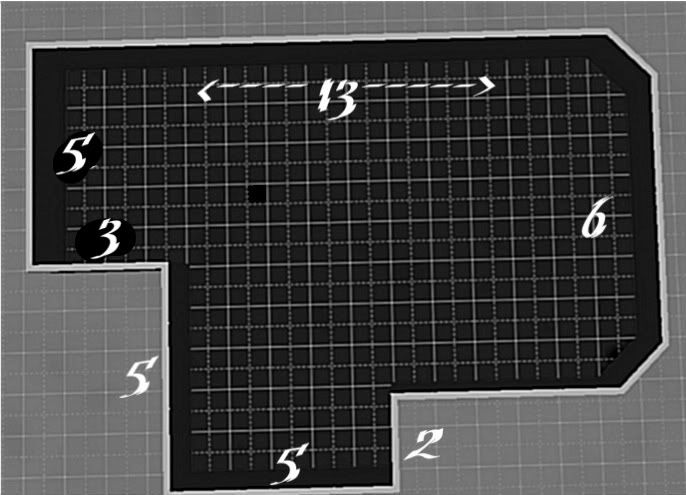 Rules
:
Challenge is open to both TS2 and TS3.

Include up to 10 pictures. One must be an overview picture. Try to take at least two detail shots. A picture with your sim would be loved as well!

You can add windows, doors, interior walls, fireplaces, etc. as long as you keep with the dimensions of the room.

A backstory would be nice, but not required.

Other sims must be able to come into the business to ask questions, pay money, come for fittings, and such. This is technically their business!

You may enter up to 3 times.

Be Creative!

Careers
:
Music Producer

Interior Designer

Caterer

Wine Expert

Inventor

Carpenter

Independent Film Director

Private Investigator

Writer/Publisher

Karate Teacher/Physical Trainer/ Yoga

Artist

Landscaper

Stylist

Realtor

Private Practice (Doctor's Clinic)

Pet Hotel Manger

Child Daycare

New Careers:
Historian

Advertising/Graphic Designer

Midwife (however, they come to you ...)

Personal Shopper

Handyman

Participation Prizes
Challenge closes:
June 30th
Flair is a primitive kind of style. It is innate and cannot be taught. It can be polished and refined. When a person has flair, a grounding in the principle of design, and self-discipline, that person has the potential of being an outstanding designer.
~Albert Hadley, The Story of America's Preeminent Interior Designer