**Now updated for the Pets patch**
Hey dudes! It seems that the world is Owl crazy right now, so I made a cute little cushion mesh in the shape of an owl!
It has 4 channel options for maximum colour and print options, and best of all (in my opinion) it has 3 variations on the one mesh - the base owl, something vaguely badger'ish (its a stretch, yes, but I did say vaguely, haha), and something somewhat racoon'ish! You'll need to use an OMSP to place these cushions at couch level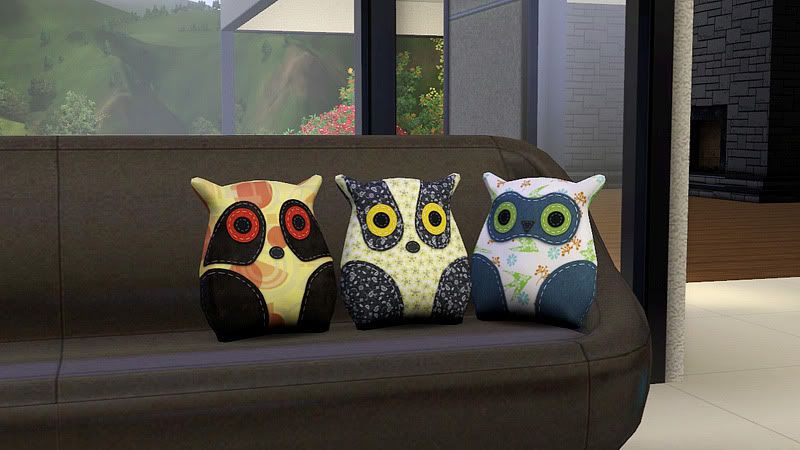 Download the sims3pack here
and enjoy the cuteness!!
All Awesims files can now be found here
https://mega.co.nz/#F!NIsR3JAb!-2e_1UWE3AMCEgkKRYXO1A