10-04-2011, 10:47 PM (This post was last modified: 01-04-2012, 12:47 PM by Saprophyte.)
brought to you by Annyway, Deelightful, Kementari and Saprophyte
Description:
The white box challenge is a popular segment of the tv show Design Star on HGTV and serves as inspiration to this challenge. In this challenge you are given a white box with 3 walls and 4 items of furniture. It is your job to make the room look amazing! We have 3 sets of items for you to choose from. There is no limit to the possibilities here so use your imagination! You can create any room you like : a bedroom, a bathroom, a courtyard, ... the list is endless!
The Task
: Build a room of 6x6 but with only 3 walls. Then choose a set from the options below and use those items in your room.
Rules:
• Maximum 5 pictures and you must include an overview.
• Your room has to be 6x6 in size but can only have 3 walls.
• You may not add doors or windows.
• You may not add interior walls.
• You may recolor everything.
• Pictures must include the 4 required items. (not including the overview)
• You may enter 3 times.
• You must use a different set with each entry.
• Pictures may not be more than 800 pixels wide.
• Challenge is open to TS3 and TS2 players.
• Have fun!
The TS3 sets:
Set #1
Set #2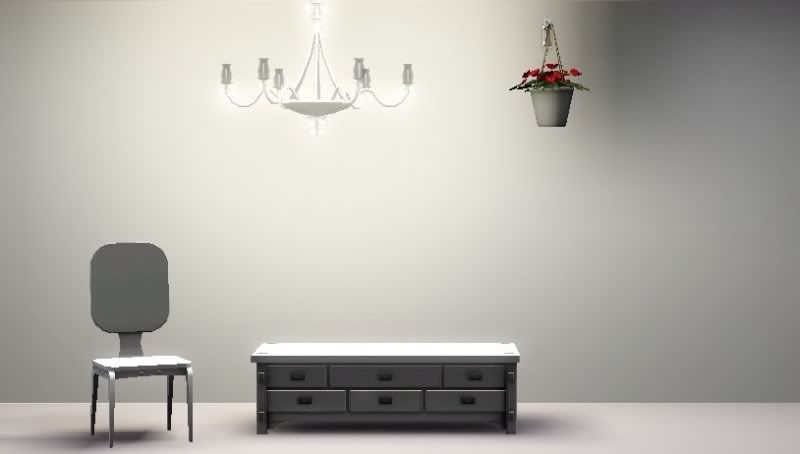 Set #3
The TS2 sets
(with thanks to Moxxa!)
Set #1
Set #2
Set #3
This challenge will close January 10th
Participation prize
If anyone would like to offer up a participation prize for this challenge, it would be very much appreciated.