Kimberlina
, I like how the striped walls continue onto the ground, very creative :-)
admiralxapple
, there is something so visually pleasing about those light blue, concrete walls. The rest of the room is great, especially the green and red details, but seriously, I can't stop staring at the walls lol
littlecat
, simple yet texutred. I like
Pluck
, I'm impressed by how close you got to the old dutch influence. Great job!
Okay, so I took inspiration from
Syd Mead
, a well known concept artist for futuristic/scifi movies. This is a concept painting he did for Blade Runner. It was the perfect excuse for me to play around with colors!
always welcome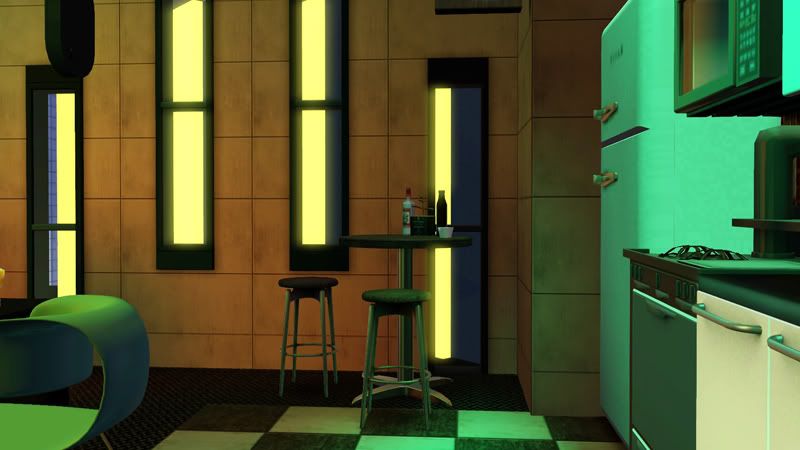 Fun fact: The bathroom window is the only one you can actually see out of.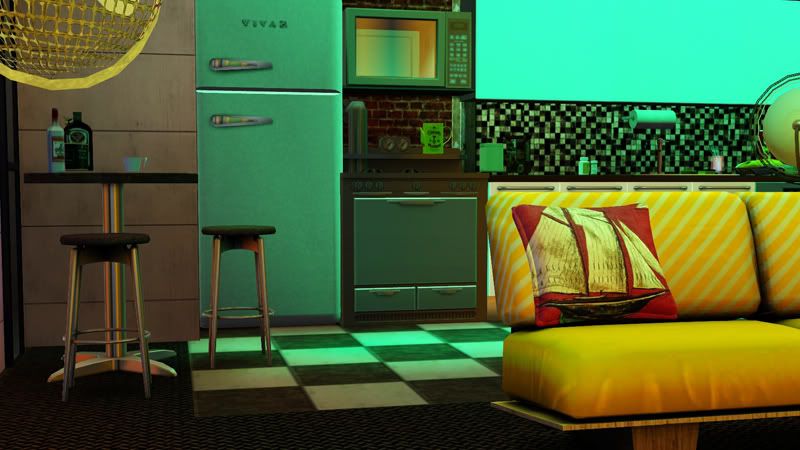 Added some detail shots over
here
.