Misha is a 23 year old architecture student. She recently moved to lovely Aurora Falls to continue working towards her advanced degree. She found this charming one-bedroom house for sale and set about making it as eco-friendly as possible.
The first thing she did was replace the windows in the living area with floor to ceiling double pane insulated windows which protect against harsh outside temperatures while allowing plenty of natural light.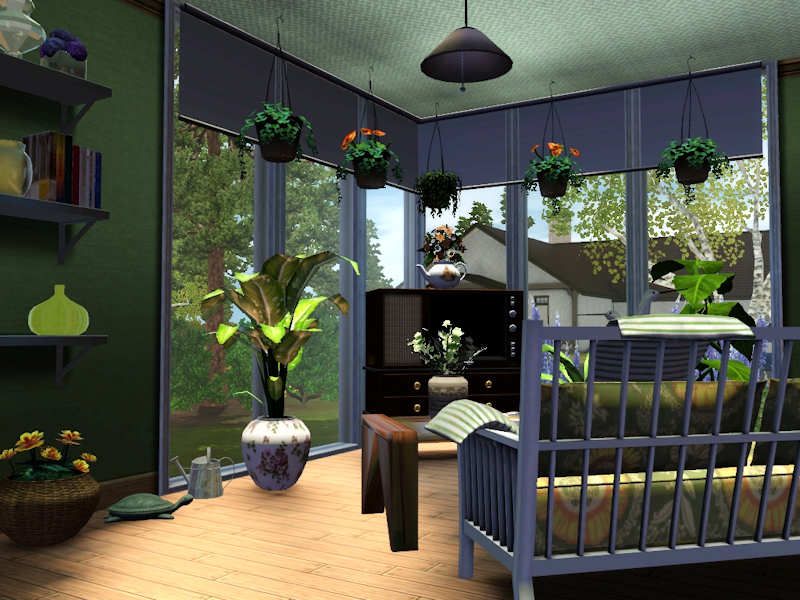 Most of Misha's furnishings were salvaged or passed to her by friends and family members. She found the sofa at a tag sale. The paint was peeling and the cushions were mildewed, but for $15, it was still a deal. Misha repainted and reupholstered the sofa herself using eco-friendly paint and organic cotton.
The coffee table was a gift from her boyfriend Dom, made from scrap lumber and finished with multiple coats of glossy, eco-friendly shellac.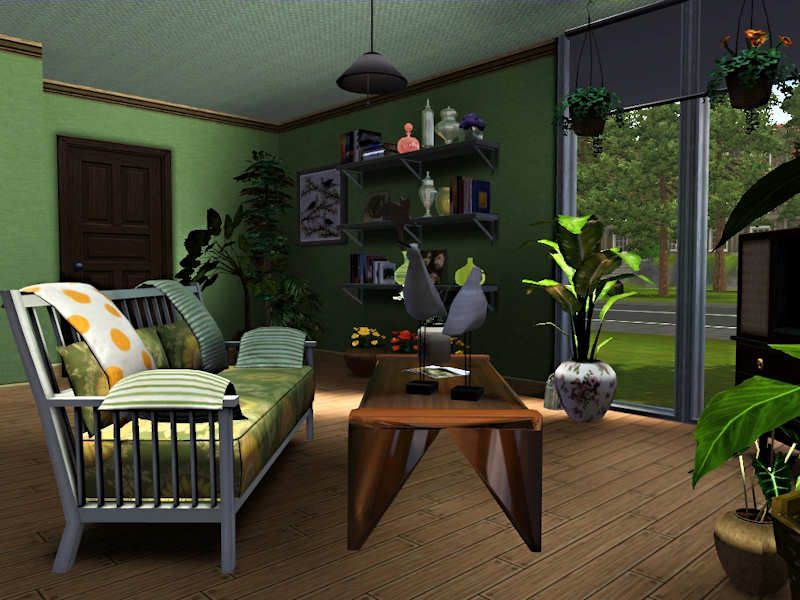 The 70's era console televsion was given to her by her great-uncle before he moved to a retirement community. It's terribly heavy, but it still works great!
The pine shelves were salvaged from a lumber yard. Misha sanded them to a baby smooth finish, topped with a coat of shellac. They hold her main collecting obsessions - books and old glassware found at flea markets and the like.
Misha's other obsession is plants. Not only do they help bring the outdoors in, they produce oxygen and clean the air, very beneficial for Misha!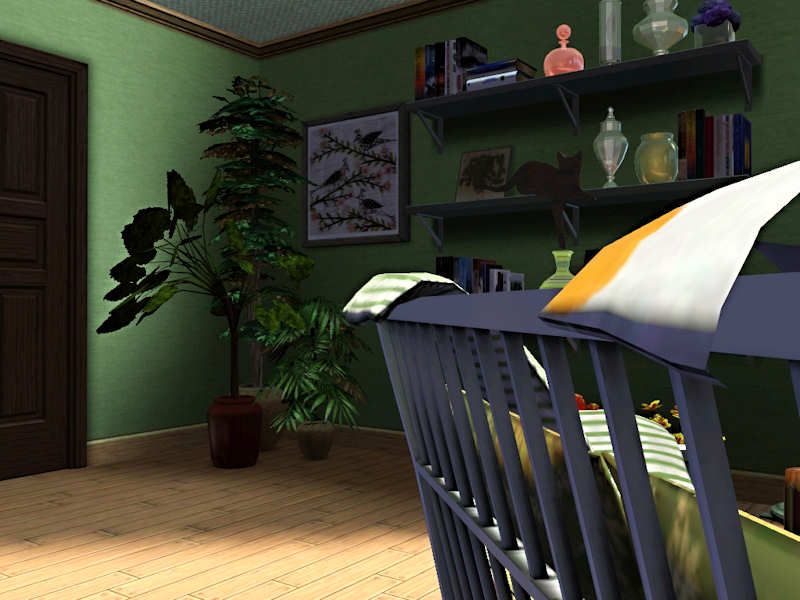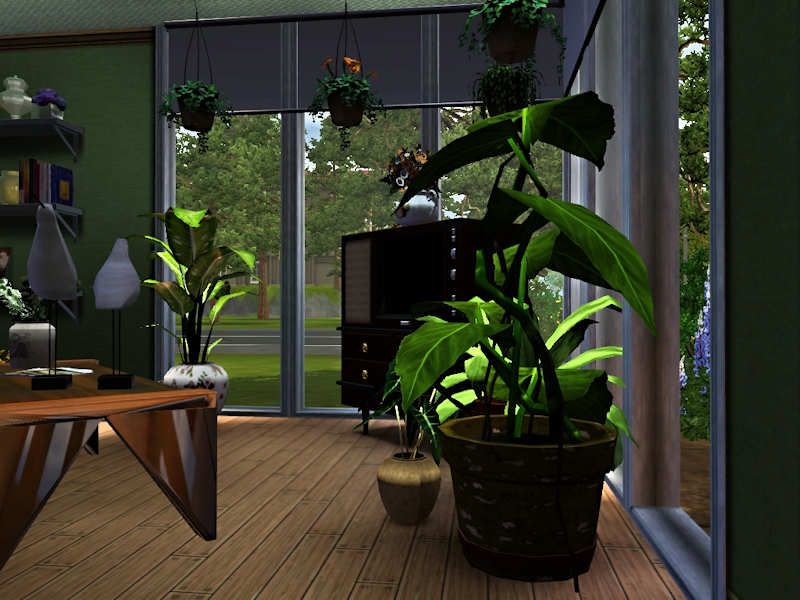 Please.
Dr. McCoy: Do you know what you get if you feed a tribble too much?
Capt. Kirk: A fat tribble?
Please, call me Donna.

* Animal lover * Couch potato * Bookworm * Shy * Family - oriented *