Thank you, Melisziee, I'm glad you like it
I love colorful mugs and I would love to have mine displayed like this in my kitchen
I have more pics
Downstairs to the boy's room:
The boy wanted to have a small sofa corner to sit with his friends and play video games, but he also needed a place to do his homework and of course the usual: bed and storage. To gain some more space, I used the place under the stairs for a cozy in-build bed: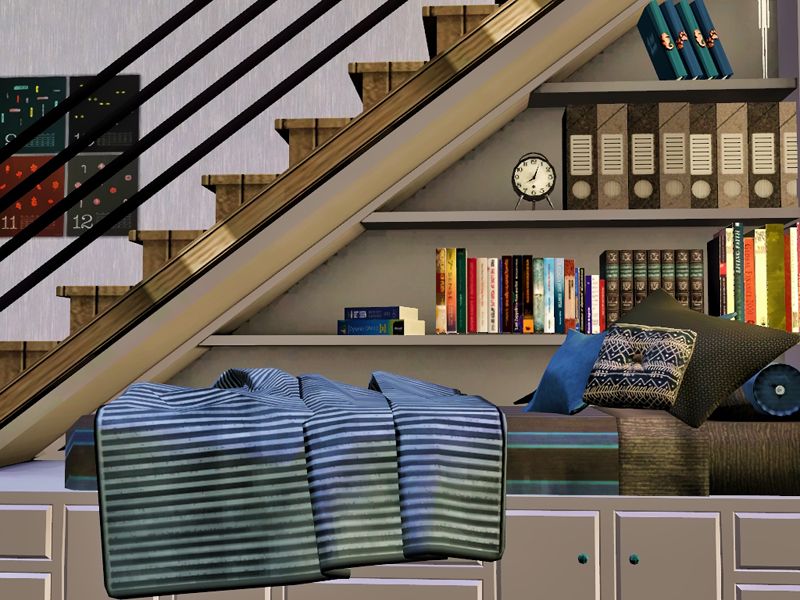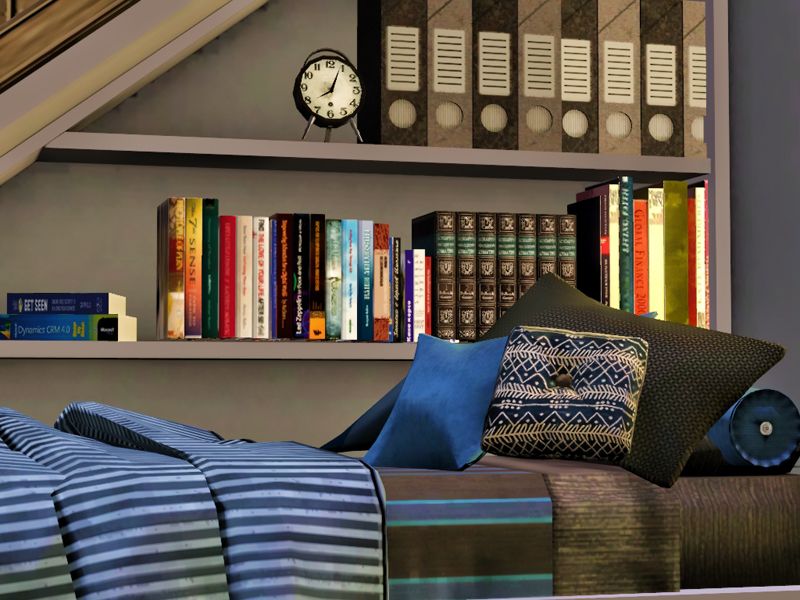 The shelves above the bed have enough place for some favorite books, an alarm clock and so on.
To store his beloved record collection and to divide the desk from the sitting area I added some storage cubes to make a small "wall" between them: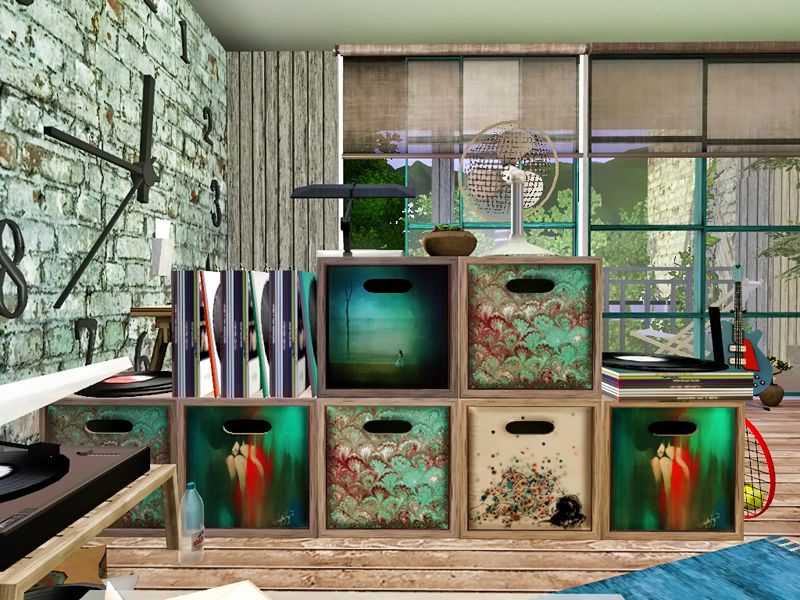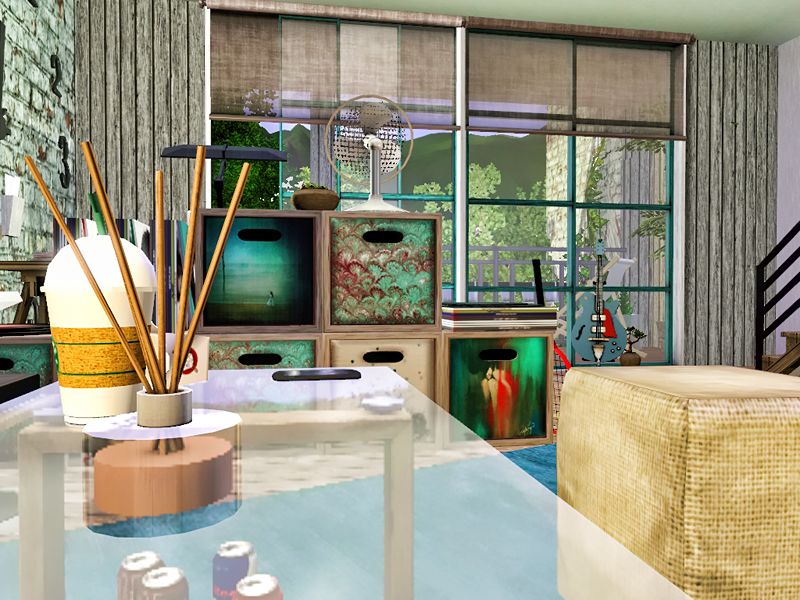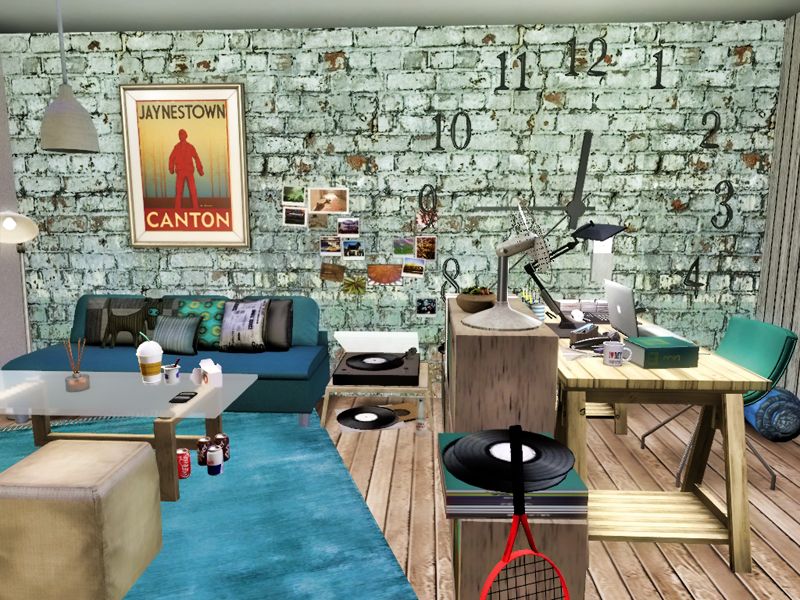 The desk with everything he needs to do his homework on the one side of the cube divider: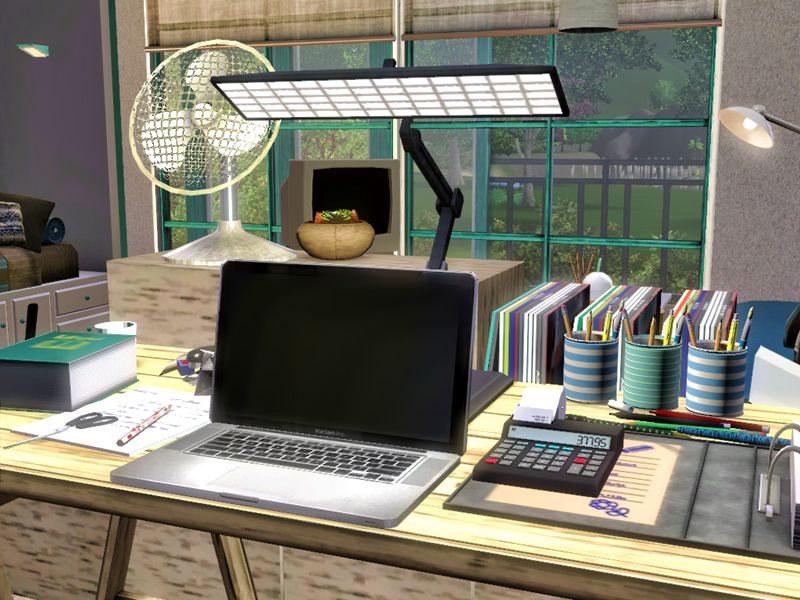 And the sofa on the other one :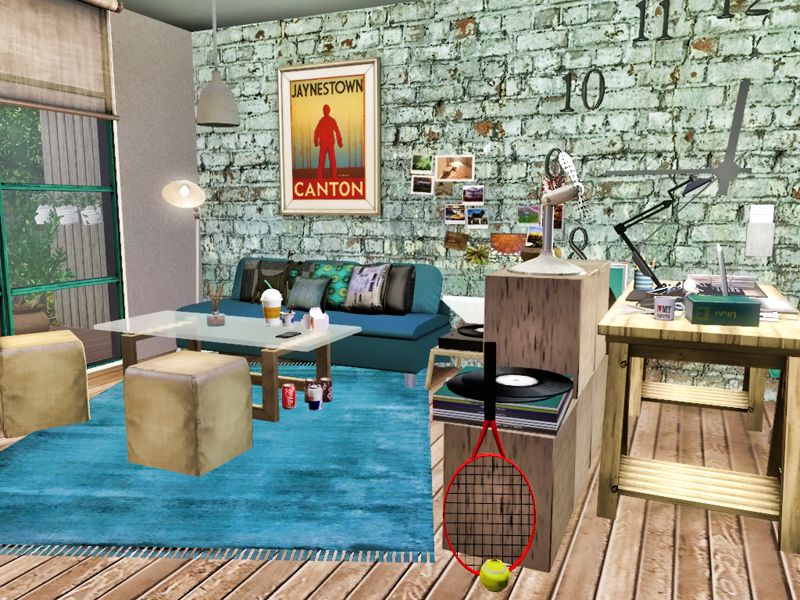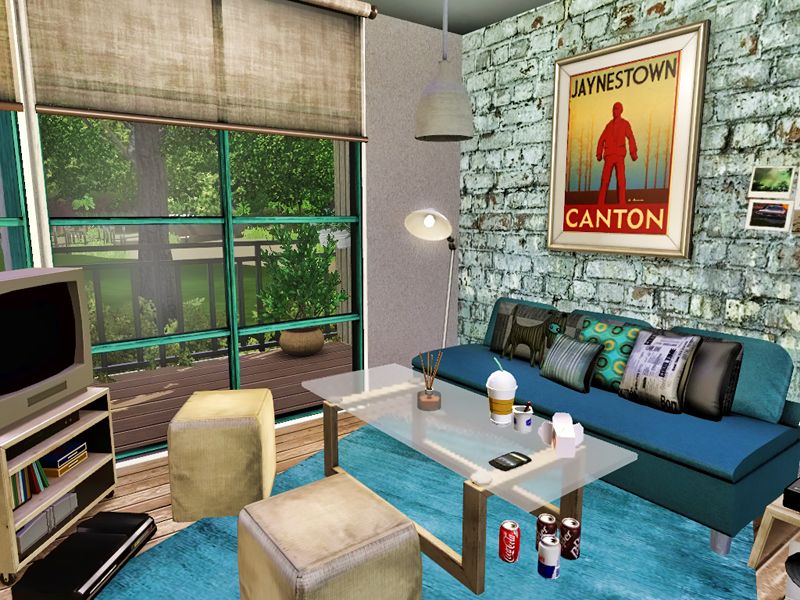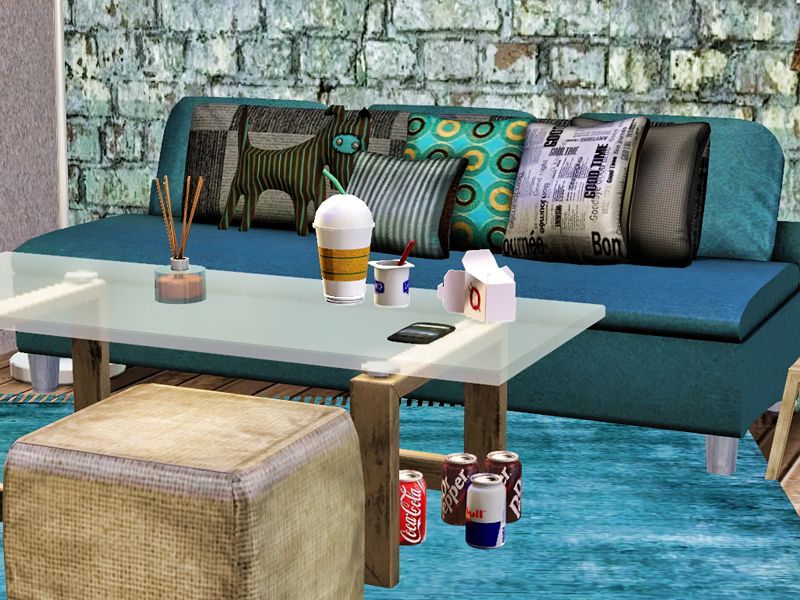 Yeah, he isn't exactly the neatest guy with all those empty cans under the coffee table
As a plus the room has a small patio outside:
The rest of the rooms I'll show as I finish them
Hope you like it, and
is always appreciated.