I've since had to rebuild my PC and start over, I came across a micro unit project for Boston and New York and I was really taken by it. So this is my second official attempt (seeing as how I lost all my stuff on Tumblr).
Floor Plan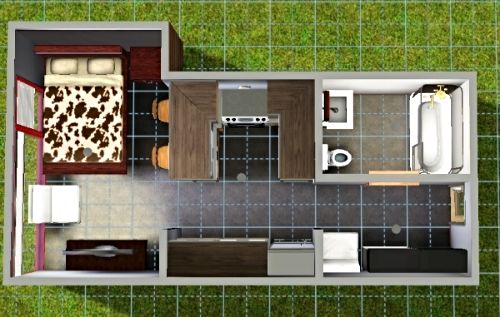 Overall I've fairly happy with the layout, the only thing I've been looking for but can't find is a double loft bed but I don't think it exists (yet). I toyed with the idea of using a Murphy bed but then realised I wouldn't be able to fill the space when it was folded away. Or I was looking for basic block furniture like a bench that could double as storage with OMSP but I've not really looked into that one.
Internal Shots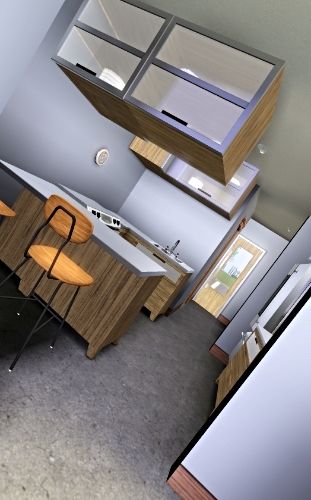 Kitchen/Dinning leading to hallway and entrance with bathroom.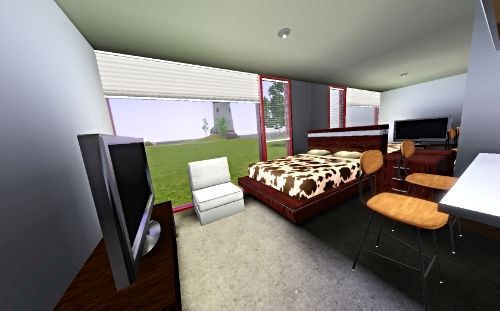 Dinning with living/bed area with large open windows.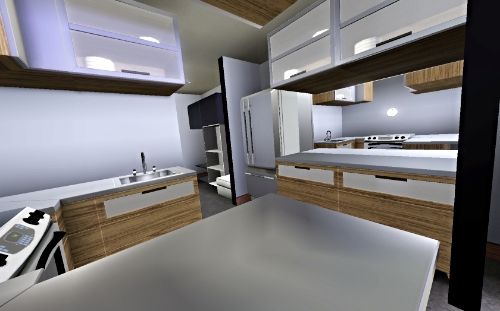 Opposite side of the kitchen and hallway with storage further back.
The Bug Bear
There is one problem I have and its the exterior design and layout for placing multiple units together to create a apartment building. I have no idea what to do and no matter what I seem to do with the exterior and roofing it looks hideous. I'm kinda at a loss.