I haven't really felt like playing The Sims in months, but all these new challenges got me to open my game again. I've had fun making these little balconies for the last couple of nights. I already have two ready and I've started on my third one. 
Loving all the entries so far. 
Storietime
- Such an inviting space, looks absolutely great for writing. I love all the greenery.
Allears
- A cozy looking balcony with an amazing view. Just the perfect place to relax and listen to the ocean.
gooseberry
- I love this! All the plants and the rustic furniture and the gorgeous view of the river. Very nice!
Zingaro
- Gorgeous balconies! I like how you've used the same space so diversely. They all look like they definitely belong in the same building, but are still totally different.
Here's my 1st entry, a small 2x2 balcony. It was fun to make, but very hard to take pictures of. So you basically just get a bunch of close ups. 
Would love to hear your thoughts.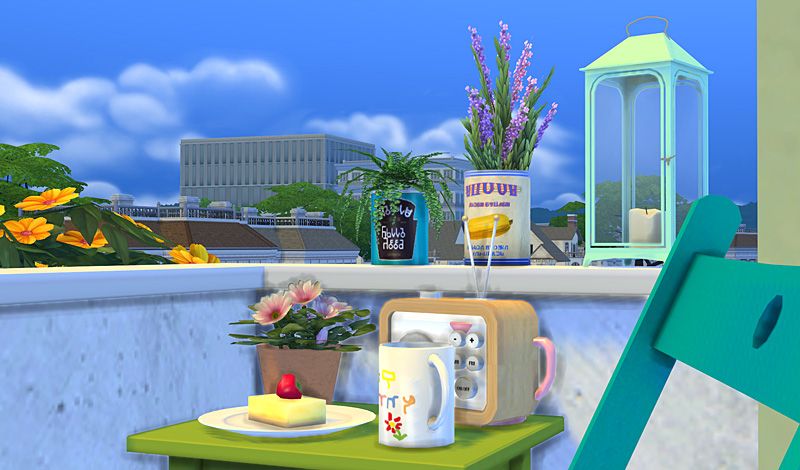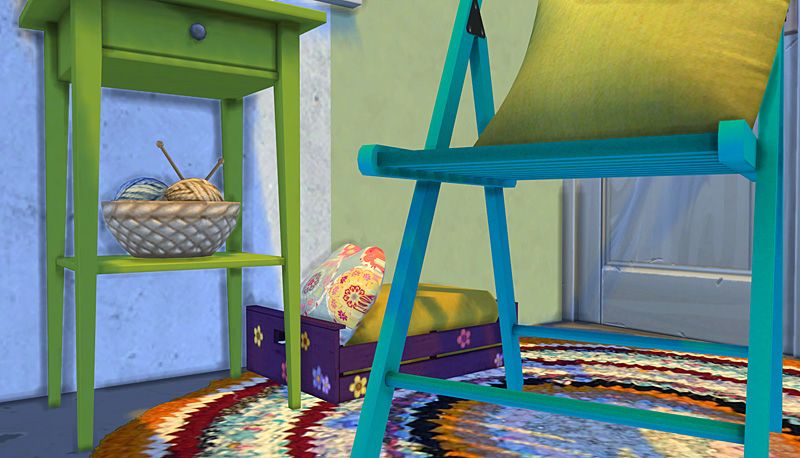 Edit: I just noticed I've left a coffee mug inside the radio. How the heck did I not notice that before?! 
 I'll try to retake those pictures when I have some more time on my hands.