Sometimes designing for a man can be a bit of a challenge. But it doesn't have to be! Make sure to use the man's character and hobbies as your guideposts, and, before you know it, you'll have a space that works perfectly for him, and one he will love.
The Task
Design a space for one of the four men shown below.  You can design anything from one room to the whole house.  Be sure to take into consideration his profession, lifestyle, hobbies and preferences.
The Rules
Max 10 pictures per entry. You may link to more in an album

Pictures may be no more then 800 pixel wide

State which of the four men you are designing for.

State which game you are using. TS2, TS3, TS4

Have fun: Remember this is a challenge not a contest

The forum's Challenge & Contest Rules also apply

Remember to add
in your post if you want detailed feedback on what works and what doesn't.
This challenge will close:
  March 30, 2017
Participation prize  
Now available in all 3 versions, Sims2, Sims 3 and Sims 4.  Many thanks to kitkat for making the posters, and thanks also to Nuclearwaffles for the Sims 3 conversion, and to ChrisaL27 for the Sims 2 conversion.

(For any Sims 4 players that may want to design for JJ, you can go
HERE
to help you find some props!)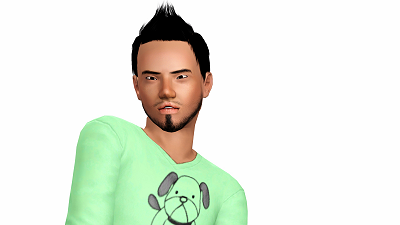 ~JJ~
JJ is a veterinary technician at the local veterinary hospital.  He has loved animals as long as he can remember.  Working with animals is a pleasure for him, and when he isn't taking care of the animals at the hospital, he's taking care of his bevy of animal friends at home – a bevy that keeps growing, since he's a sucker for stray animals.  Which brings us to our current situation – he needs more room.  It's time to give up his tiny apartment and move into a bigger home.
JJ doesn't have a lot of friends, preferring to spend his time with his animals. He likes electronica music, although sometimes his pets aren't too fond of it. He's eco friendly, always trying to keep the planet safe for his animal friends. Rather frugal, he still plans to decorate his new place with style, even on a budget.  He likes the cool colors, greens and blues, with lime green being his favorite color.  It should all be practical fabrics and materials to be pet friendly.  And he loves to take long walks, usually with a furry friend or two, gathering wildflowers as he goes, to add splashes of color to his home.
~Khalid~
 Khalid just recently opened his own handyman business. He has a natural knack for bringing sadly broken things back to useful life, and he loves the challenge and variety of being his own boss.  Because of his attention to detail, his business is growing and he's keeping very busy.
He also has a passion for old cars.  In fact, after a long day at work, you will usually find him rebuilding a 1955 Ford Fairlane that he recently bought, while listening to his favorite rhythm and blues tunes on the radio.
His house hasn't been redecorated in quite a while and really needs an update.  He spends so much time at work and at his hobby that he doesn't have much time left over to do things like housework and cooking big meals.  So the new decor needs to be practical, with plenty of storage for the clutter.  The kitchen and dining area need to be efficient, but not extravagant, since he would much rather grab a quick hamburger than spend a lot of time in the kitchen.  And he likes his house full of light and bright colors, his favorite color being yellow.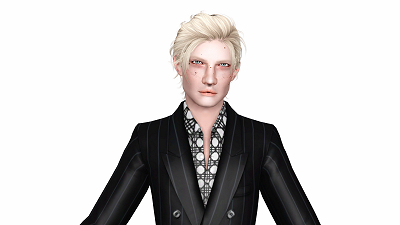 ~Leonard~
   Leonard is an executive with a nationally-known textile company.  He recently got a promotion, which will mean a move to a new city and a new home.  He has risen quickly in his profession because he's a workaholic and perfectionist, some of his friends even claiming that he can become quite neurotic about it at times.  But he is also very charismatic, has many friends, and gets along with everyone he meets.
Leonard will need his new home to be a place he can use to entertain clients.  Because of his profession, fabrics and textures will be very important in the overall design.  He also needs a place in the home just for himself that is more comfortable and cozy, where he can relax at the end of a long and stressful work day.  Leonard has an appreciation for nice things – fashionable clothes, a good steak, fine wine, and classical music.  With his attachment to beautiful fabrics, he is not afraid of color in his home.  His favorite color is turquoise.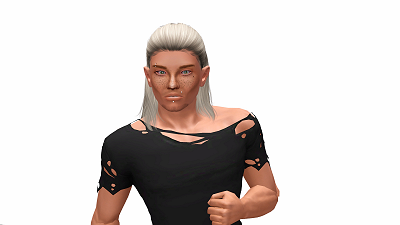 ~Scott~
  Scott is a rising RockStar. He loves rock music, and is a natural performer on the stage, but he loves
being
a rock star even more, especially with all of the perks that come with it.  He loves the excitement, the parties and all of the attention that it brings.
He's had a steady girlfriend for a while that he lives with, but the more his fame grows, the more reluctant he is to being tied down.  So, they've decided to go their separate ways, meaning he's got to get a new place. He wants something that's impressive, reflecting his new status. The layout needs to be conducive to entertaining, and he needs to have space to have his friends over to jam.  He likes neutral and natural tones, his favorite color being black.  And most important, it must be comfortable and inviting so all of his new friends will want to spend time there.